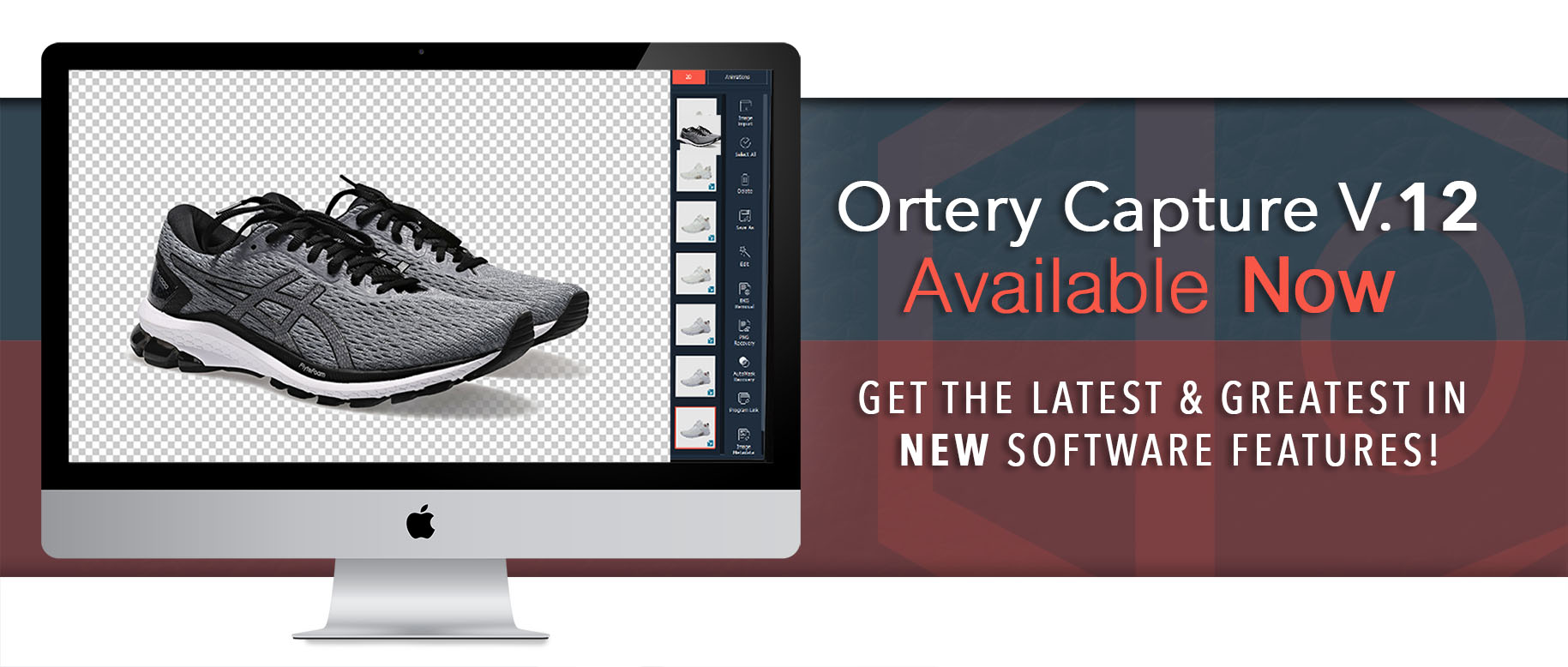 Making product photography easier and faster than ever before, Ortery continues to push the edge of what's possible in the areas of photography efficiency, content creation and interactive product display.
These new Ortery software features give offer Ortery customers the best tools possible for inhouse product photography.
Extended AutoMask Capabilities from Still and 360 Photography to Hemispherical, Spherical, Custom Defined and Focus Stacking
Increased AutoMask Speed by 23%
Optimized AutoMask Natural Shadow Capture and Display
Re-announced Compatibility with Mac Catalina (10.15.3)
Introduced 360 Focus Stacking Capabilities on Several Jewelry Systems
Enhanced both the QuickShot and Highlight Alert Features
Added Alternative File Saving Formats and Compression Options to Increase eCommerce Delivery Speeds and Optimize 360 Viewing on Mobile Devices
Optimized GIF Output Quality
Introduced Tilt Video Recording
Optimized 360 Stitching Defaults for More Natural Viewing
Extended Top Light Control to Include Ring Light Compatibility
Login to See the Detailed Release Notes
For more information on how an Ortery photography system works or how it could benefit your business, Contact Us Today.
Ortery Technologies is the industry pioneer and leading manufacturer of professional product photography solutions for inhouse use. They allow anyone to capture and display eCommerce, video, 3D and 360 product photos.  Ortery customers benefit from specialized hardware and software working together to simplify and accelerate every step of the product photography workflow.