Putting the fast in fast fashion
Photograph fashion and apparel images for web
Capture perfect photos of your Fashion and Apparel inventory for use in your catalogue or eCommerce website. Our hardware and software syncs up with your workflow to streamline your process. Whether it's still images or interactive 360 views, capture your images with Ortery - perfect, every time.
A Complete Apparel Solution
get products online and in shopper's carts
Mastering your product photography in a timely manner is paramount in order to keep up with the demands of merchandising your fashion each and every season.
Whether it's for cataloguing purposes in order to demonstrate your line to prospective buyers or you're photographing for direct to market on your online store, Ortery has the right equipment and workflow to make it happen.
Invite new customers by expanding the way you display apparel and accessories. Ortery allows you to practically eliminate post production while creating professional stills, 360 and 3D product views on models and mannequins. Ortery's flat apparel photography solutions accelerate daily throughput by directly achieving transparent and pure white backgrounds.
Increase ease of use, productivity and image consistency while taking pictures that communicate texture and accurate color.
Interactive 360 Product Views
Export interactive media for your website
Create standard 360 product views or go in-depth by providing annotations, deep zoom, audio and hyperlinks on 360 product displays created with TruView 360. Many of Ortery's 360 product photography solutions can capture images and create 360 product views on a pure white background, eliminating the extra work involved with image editing.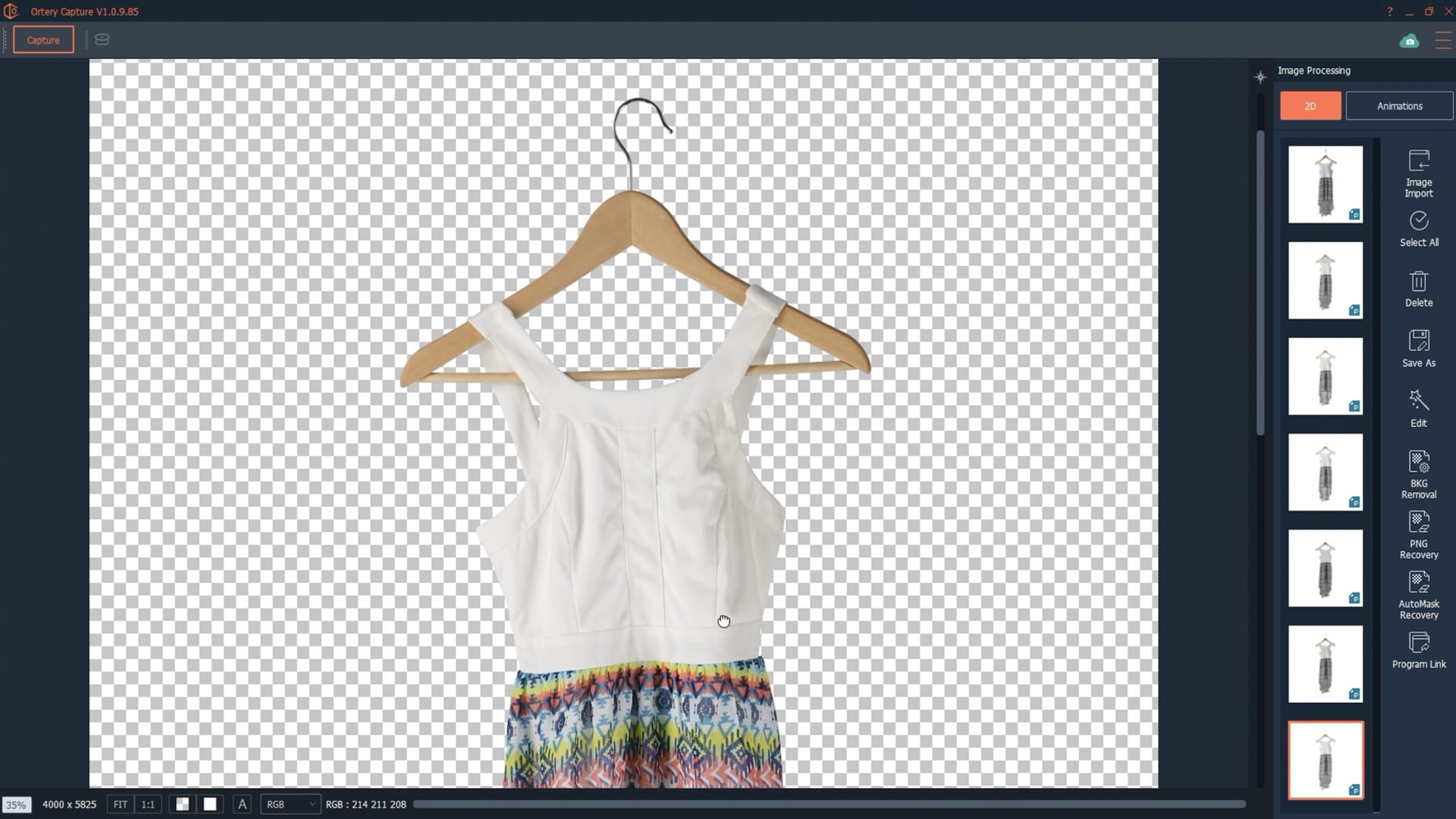 Automatic background removal
Take pictures and automatically knockout the background in real-time.
Our sophisticated edge detection technology separates the object from its background and automatically creates a PNG file with a transparent background.
Important features for photographing fashion and apparel
One program controls everything: lighting, camera settings, image capture, editing & batch saving
Computer-controlled Photography simplifies and accelerates product photography
Take Web-ready product shots on pure white and transparent backgrounds
Capture 360/3D product views. Display them on any device.
Create 360 product videos.
Memorize and Re-use Best Light and Camera Settings
Use a Custom Defined Workflow and Multiple Camera Control to repeatedly capture the same angles
Take a picture with several items inside. Image Separation automatically identifies each item in the photograph and saves them individually.
Extensive Training – Professional product and product photography support
Find the right fit for your needs. Select the right size for your product with the features you require, we can help you take the types of pictures you need.