The Ortery Repeatable Kit is a vital tool for increasing photo consistency and increasing workflow efficiency. The 6 piece kit is conveniently equipped with adjustable height and distance markers – a feature that provides users with the ability to easily lock-in and log the exact position of their camera for repeatable results over time.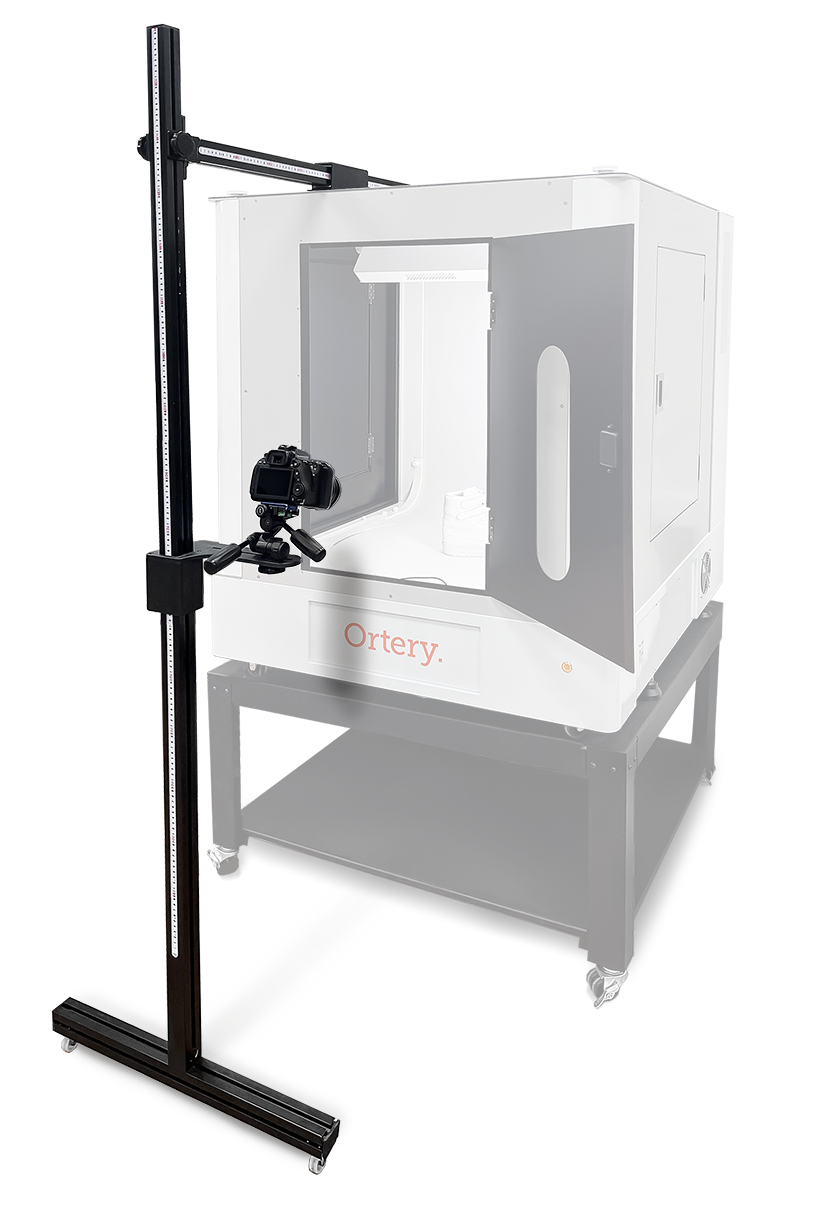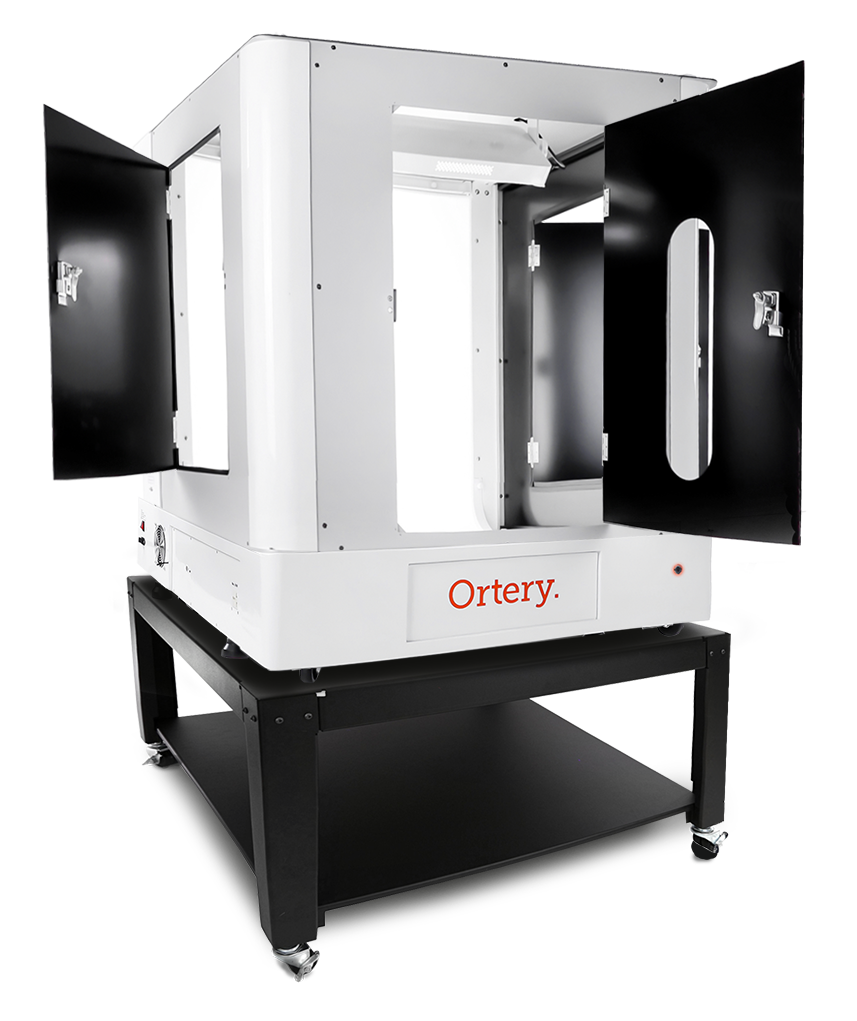 The ErgoStand allows your PhotoBench 150, 180, or 280 to sit at the perfect height for working all day. It's sturdy, easy-to-assemble frame, storage area and locking casters also make your PhotoBench system more portable. An ideal addition and space saver.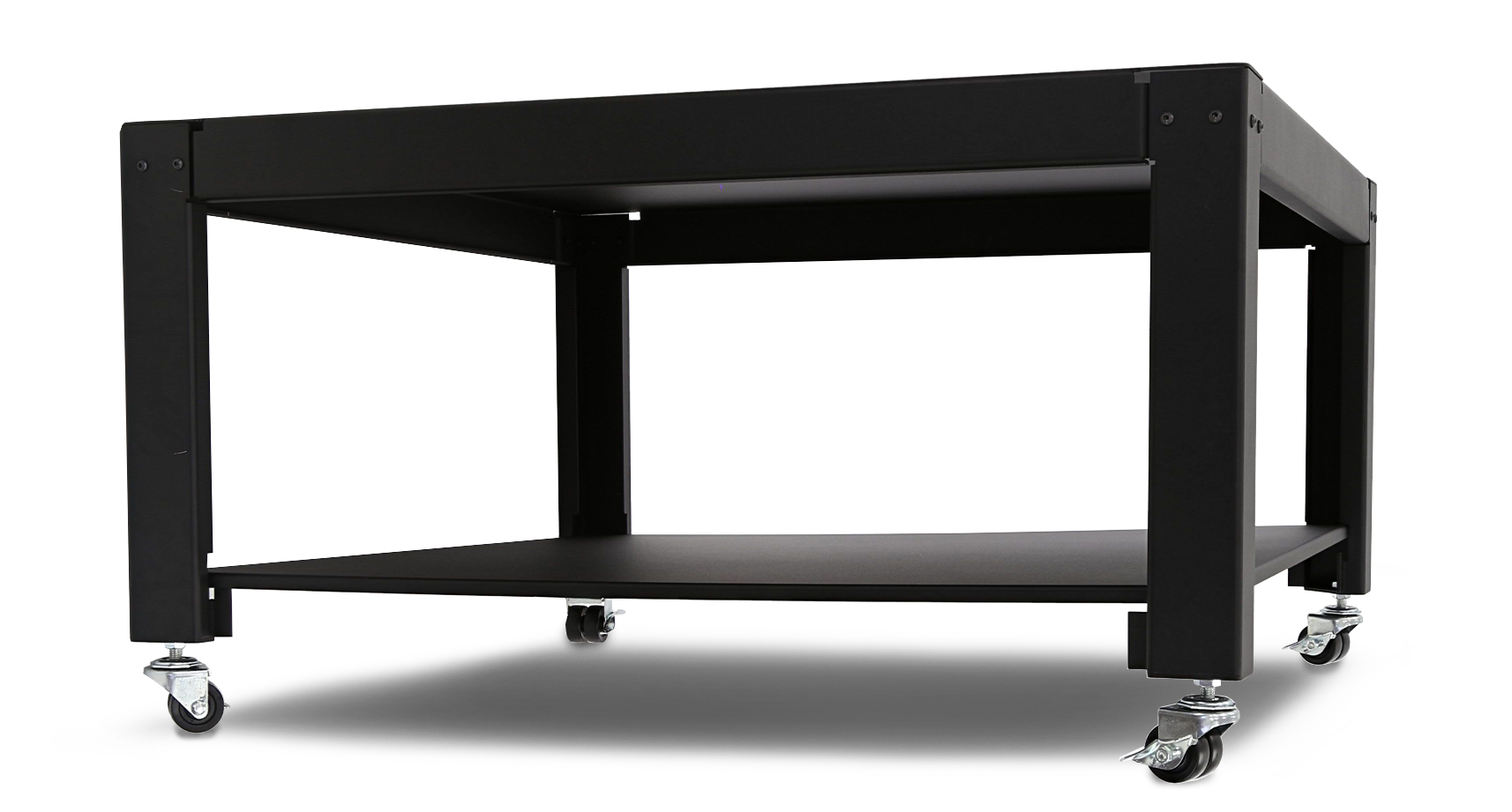 Software-Controlled, Dimmable LED Ring Light
The Ring Light is a direct bolt-on accessory that easily attaches to the top of the PhotoBench 150, 180 and 280 systems. The dimmable LED light integrates and functions alongside the rest of the software-controlled lighting inside the unit. Perfect for top-down shots, generating stronger bottom shadows, or providing better lighting on the top of any product.
Ortery LiveZoom allows wireless zooming of dSLR lenses on a variety of Ortery solutions. Just drag the zoom slider in the software to automatically zoom in / out. Once integrated, software can remember your precise zoom preference along with your saved lighting and turntable settings - thus creating a repeatable and consistent capture environment. It can also be used in custom defined still shot and video capture sequences.
At nearly 6 feet tall, the Ortery Capture Stand allows you to easily manage camera position for use with any Ortery Light Box or 360 Turntable System. Rolling & locking casters offer flexible or fixed camera positioning anywhere you like. The quick release and built in tape measure allow you to smoothly move the camera up and down the vertical arm to repeatable positions with just one hand.
Note: More than one camera can be used on a Capture Stand.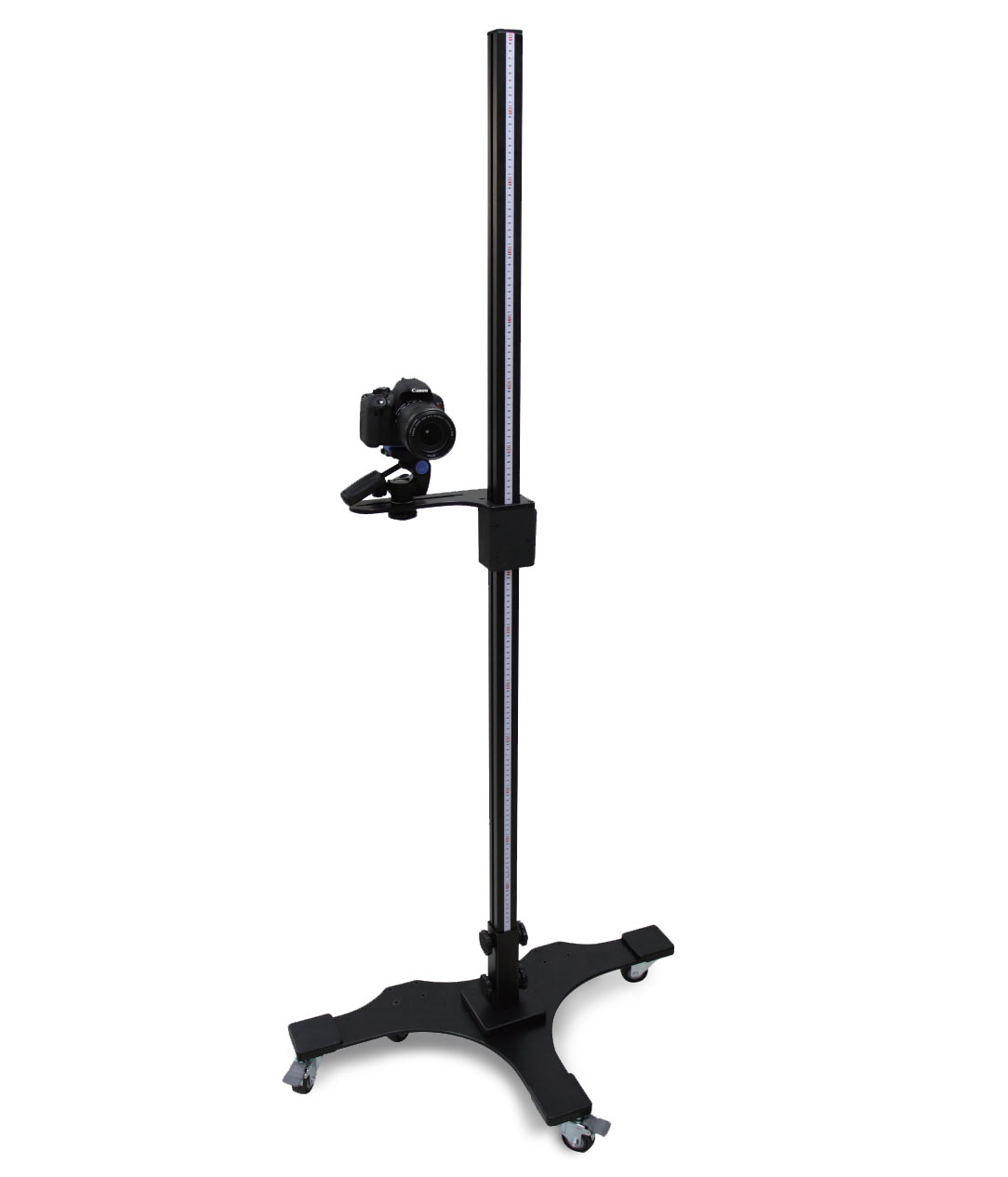 Create Dual-Row 360 Degree Product Views!
DualView 600 works with any Ortery solution that has a turntable to create dual row 360 degree product views. Dual row product animations are interactive, unique and offer potential customers more information than regular 360 animations. When viewing, simply move the mouse up or down to view a product from a different angle or in a new configuration.
LiveStudio offers dimmable LED lights controlled from Ortery's photography software. Adjust and view camera and light changes in real time. Press Snap to take pictures and speed up product photography. An ideal accessory for any Ortery PhotoCapture 360 series turntable.
Light Quality:
150 Watt, Dimmable LED Lights
5700K with 95+ CRI
100,000 Hour Lifespan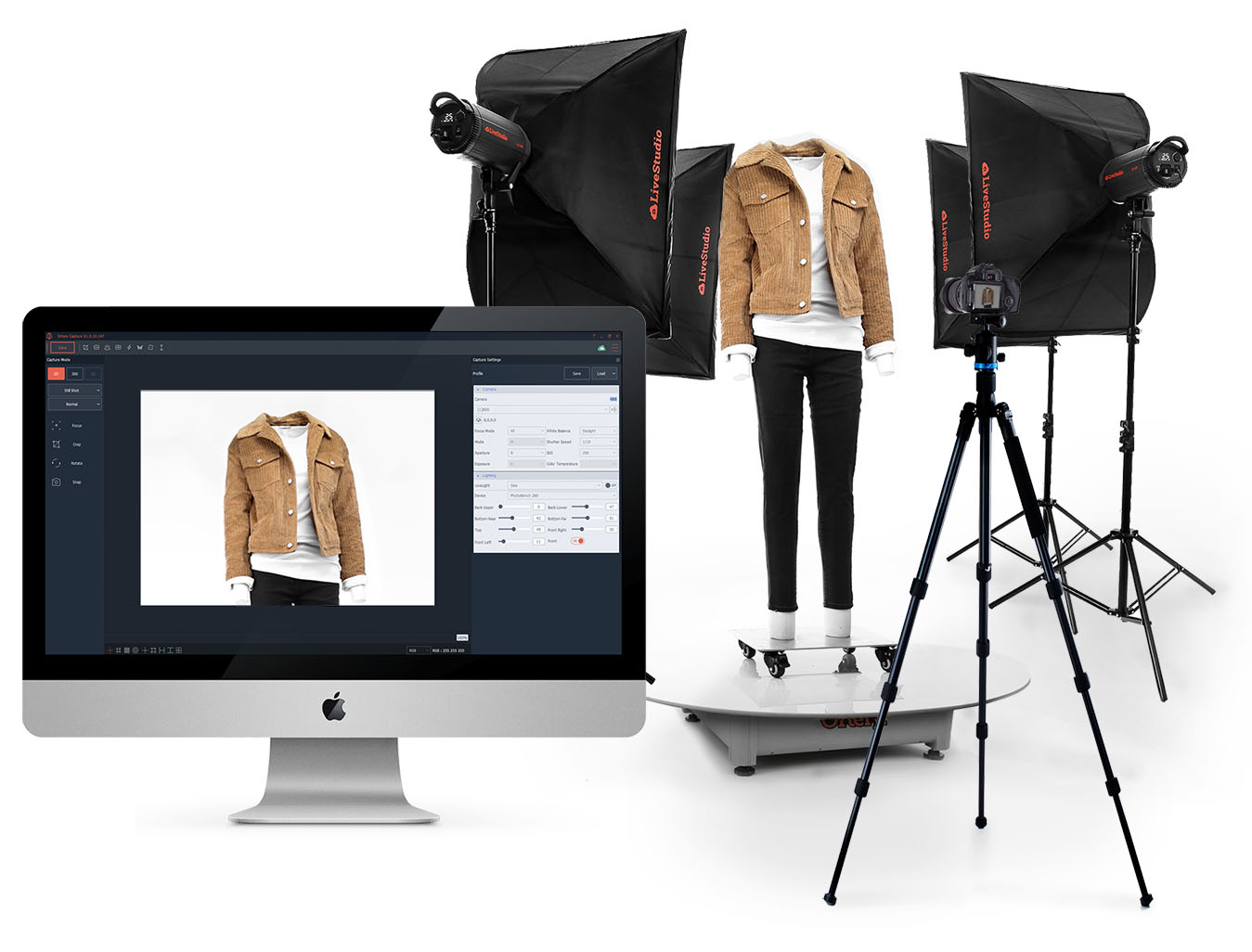 Use Larger Turntable Covers
Adding a detachable turntable topper to any of our PhotoCapture Series turntables makes shooting larger objects in 360 easier. They provide a larger and more consistent shooting platform. Available in white or black at 24", 36" and 48" with even larger sizes available upon request.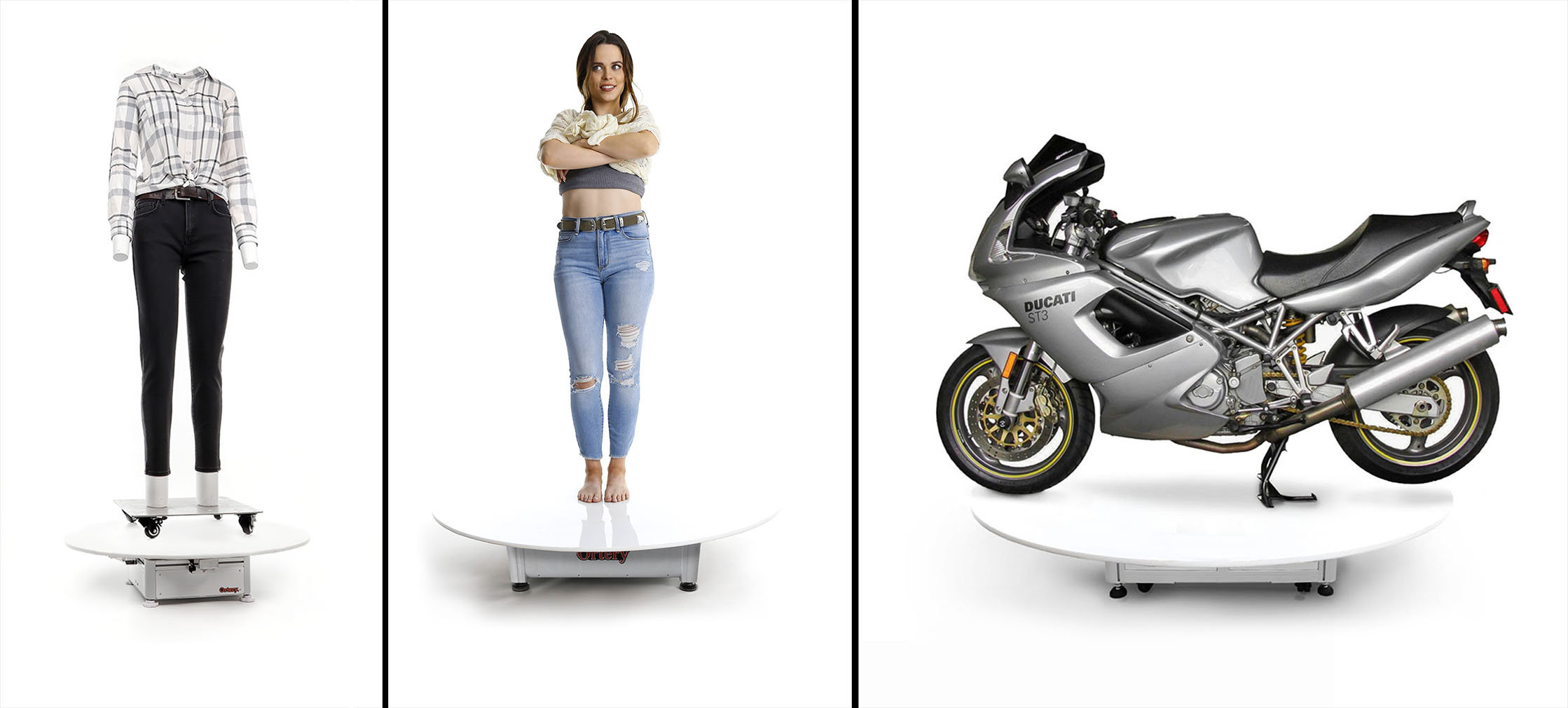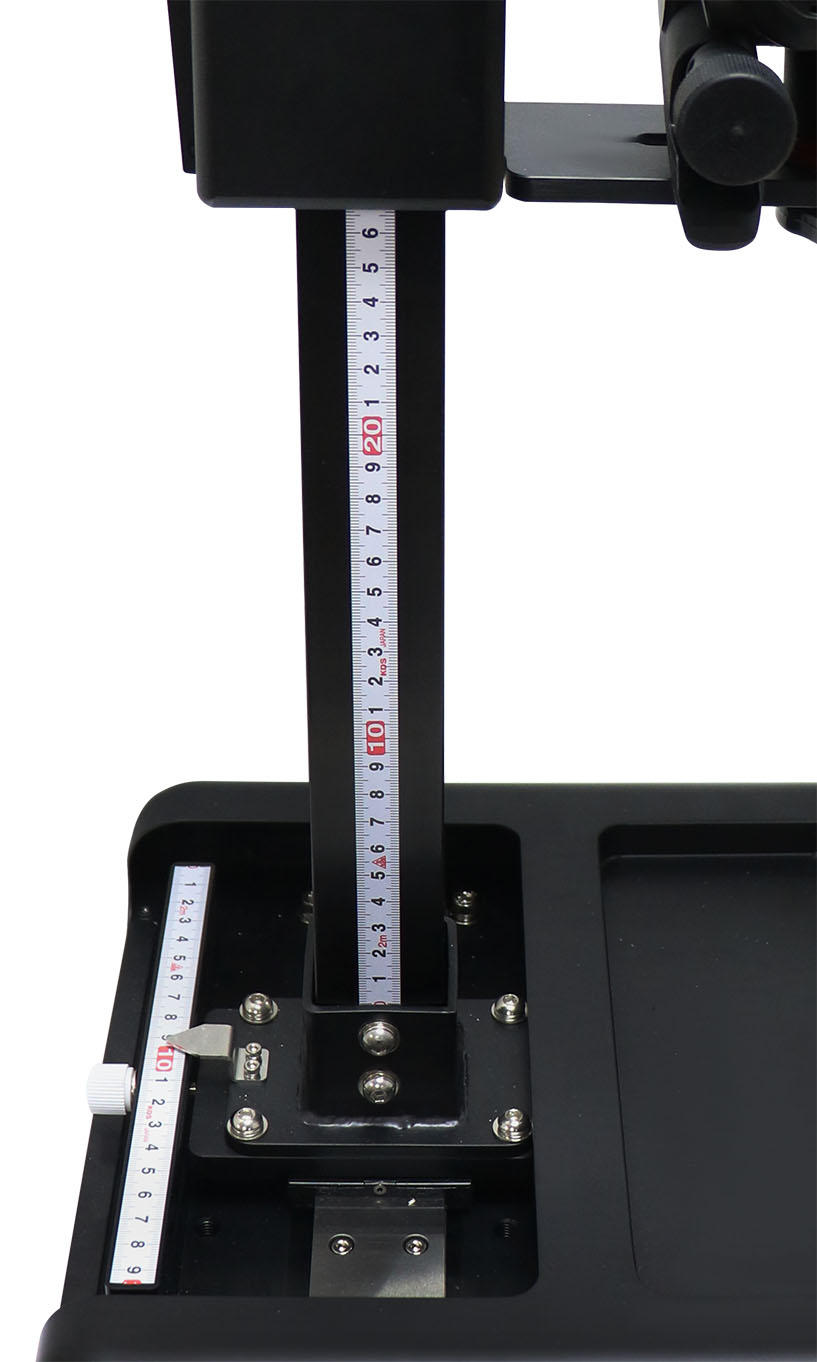 Designed for jewelry photography, the SteadyStand is an excellent addition to any smaller Ortery lightbox / turntable system. With its ultra dynamic design, it provides a Manfrotto tripod head, a sturdy, weighted base, and sliding / locking camera mounts that include height & distance markers for repeatable consistency.
Note: It can also be locked on any table to save space.
The 3D Rail for PhotoBench 80
3D Rail can be paired with both the 3D PhotoBench 80 or the new 80 Air. The 3D Rail allows you to easily manage and repeat camera shooting angles (from 0 to 90) as well as create spherical and hemispherical 3D product views. The camera moves along the rail in 1.5 degree increments and offers image capture in both landscape or portrait configurations with zoom or fixed macro lenses.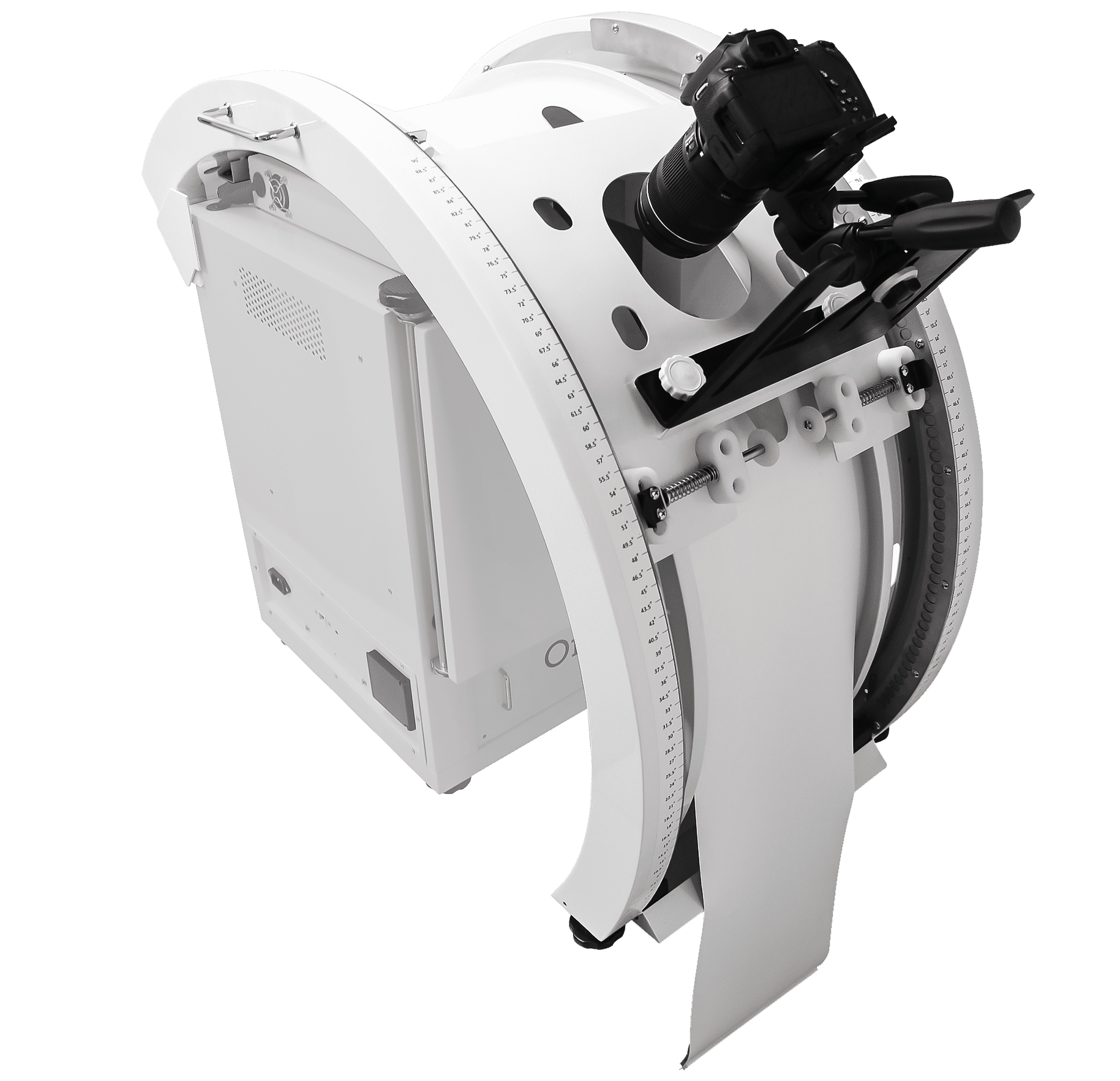 Designed to shoot 360 photos and videos of necklaces, earrings and pendants as they hang, this 360 jewelry turntable accelerates and decelerates between shots to eliminate vibration and swing. Quickly create interactive 360 photos and videos to display your jewelry from multiple angles. Included photography software automates the entire process. 360 Jewelry can be paired with any Ortery light box to create hanging 360's, but most commonly the PhotoBench 100, 3D PhotoBench 80 or the 80 Air.