Streamline your Image Processing
get YOUR SHOES online and in shopper's carts FAST
With Ortery, not only will you increase speed to market, you have the ability to capture your products as professional stills, interactive 360, 360 videos, hemispherical and full spherical formats using a solution that can eliminate the need to edit in Photoshop. Simply place, preview and begin.
Automate and capture the best quality images for your catalog or website in minutes with little to no photography experience required.
Interactive 360 Product Views
interactive FOOTWEAR content for your website
Automate the creation of standard 360 product views or get creative by adding annotations, deep zoom, hot spots, hyperlinks and more on the 360 product views you create.
Many of Ortery's shoe photography solutions feature a patented bottom lit transparent turntable that can capture images and create 360 product views on a pure white or transparent background, eliminating the extra work involved with image editing.
Create 3D Footwear Animations
Beyond still images and 360 rotations
With Ortery's 3D shoe photography solutions a 360 turntable (typically the 3D PhotoBench 280) is combined with a 3D MultiArm to capture hemispherical and spherical, interactive footwear images and animations with amazing efficiency. This enhances your customer's ability to interact with the dynamic 3D views of your product for a truly next level experience.
AutoMask | Automatic Background Removal
Ortery product photography systems with AutoMask technology allow you to automatically remove the background from your footwear images and 360 animations as they're being photographed. This is a new capability that dramatically reduces the need for post production, saving companies time and money.
AutoMask is great for increasing output flexibility. The feature also lets you keep the subject's natural shadow along with the ability to add any color or background to the pictures you take. Find and match a complimentary color or batch-replace and and save images to pure white. If you'd like to add more communication value, AutoMask also lets you swap out the background completely and replace it with a related image of your choice.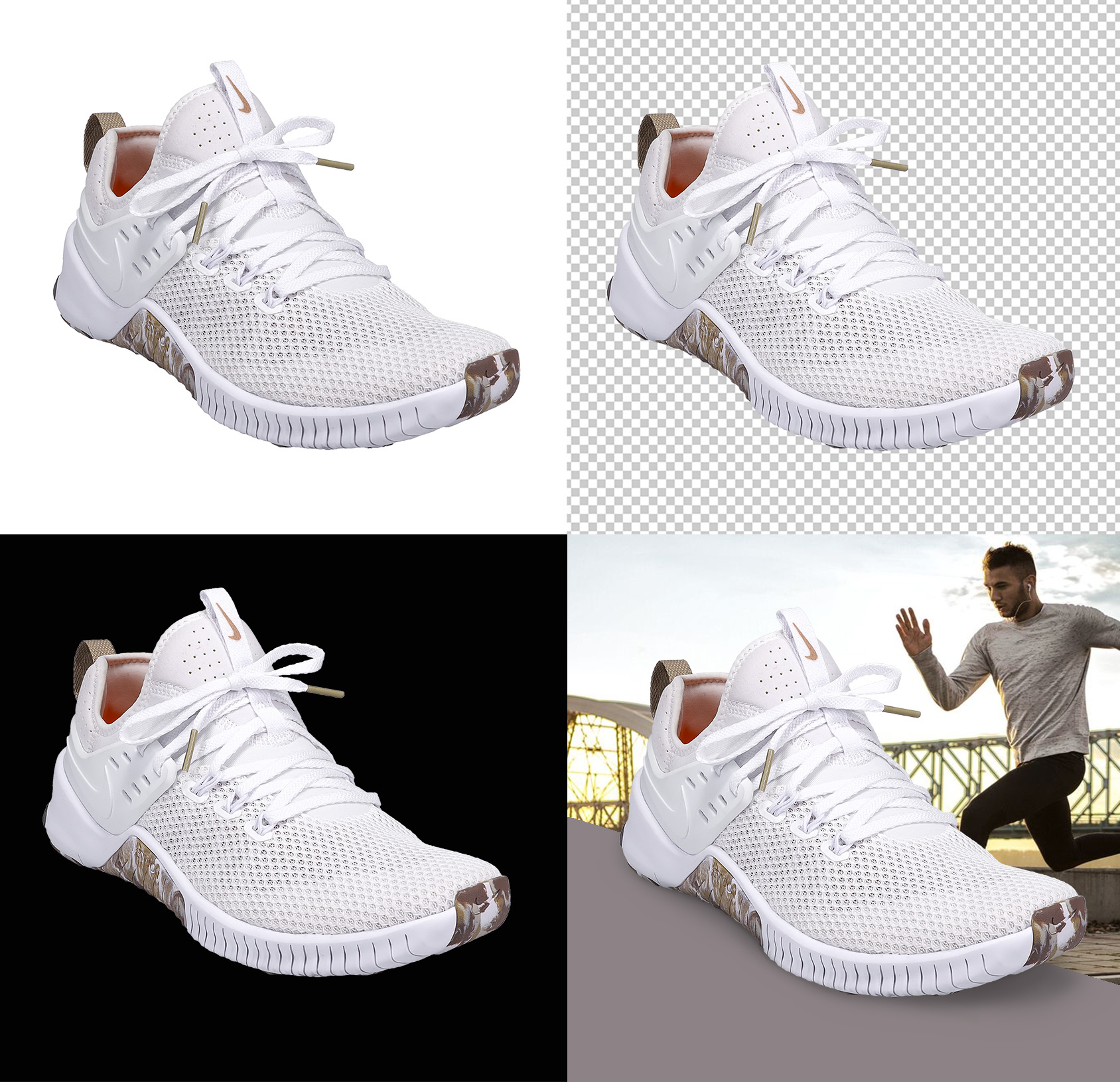 Important Features for Shoe Photography
One Program Controls Everything:  Lighting, camera settings, turntable movement, image capture, editing and batch saving
Computer-controlled Photography simplifies and accelerates product photography
Take Web-ready product shots on pure white and transparent backgrounds
Capture 360 and 3D product views. Display them on any device
Create informational and 360 product videos
Memorize and re-use best light, camera and workflow settings
Use a Custom Defined Workflow and Multiple Camera Control to repeatedly capture the same angles
Take a picture with several items inside. Image Separation will automatically identify each item in the photograph and save them individually
Extensive Training – Professional product and product photography support
Ortery Products are Trusted by Some of the Biggest Footwear Brands in the World.
Find the right fit for your needs. Select the right size for your product with the features you require, we can help you take the types of pictures you need.