Here are just a few of the latest product photography workflow advancements:
Automatic Background Removal
Further development and optimization of our automatic background removal capabilities.  The AutoMask* feature allows users to take pictures and automatically knock out the background, saving time and money on post-production.  Advancements were made in three major areas:
Increased Speed
Background removal speed for both still shot and 360 degree image capture increased by 44% and 36%, respectively (measured on 3D PhotoBench 280)
Increased Accuracy
With the goal of 'zero' customer interaction, AutoMask seamlessly fits into the existing software interface. The combination of 'Presets' and 'Fine Tune' capabilities allow it to work well for products of all types.
Retaining a Natural Shadow
While knocking out the background, AutoMask can separate and keep a 'Natural Shadow'.
Note: The AutoMask feature is not available on all Ortery equipment


Faster Image Capture and Processing Workflows
Batch Editing
Automatically apply editing actions to images while saving
Direct Image Export
Take pictures and automatically save or send them to a specific location or application
QuickShot Mode
Dramatically increases 360 image capture speed
New Features for eCommerce Professionals
Add and manage image MetaData
New video editing features
Added Deep Zoom capabilities to 360 animation output
Enhanced Highlight Alert capabilities
Optimized Editing features related to Margins, Curves and Area Selection
New Product Support
Version 11 provides support for several new Ortery products.
DualView 600 – Creates 360 animations with two rows
LiveStudio LS-150 – Software controlled LED photography studio lights, stands and softboxes
PhotoCapture 360S – 360 Turntable for medium sized products – 100 lbs. capacity
360 Jewelry – 360 Turntable with fine motor control for capturing 360s of hanging jewelry
PhotoBench Air – Loose stone & diamond light box and photography software
PhotoBench 80 (updated) – Professional jewelry light box and photography software
The Infinity Series – Bottom lit turntables and lighting options for larger products
Now Compatible with Canon EOS R Mirrorless Cameras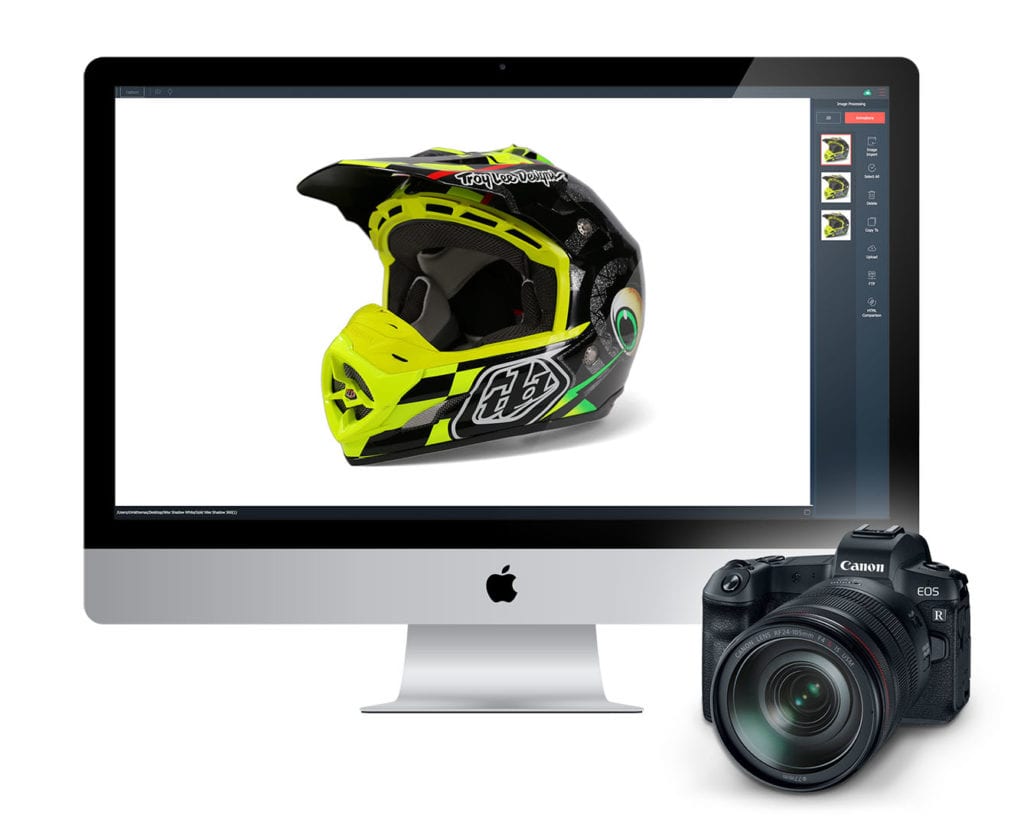 Version 11 offers new camera support. Customers can now start using Canon EOS R mirrorless cameras.
Upgrade Now to get the latest and greatest in Ortery Capture software features!